Web to Print Design Template: Variable Data Publishing
The Aleyant eDocBuilder™ web to print designer software supports the ability for your customer to merge a database into a template for truly personalized results. When creating templates, simply indicate that a field must originate from a database (such as an excel file) supplied by your customer.
Data Mapping, Merge & Preview
When your customer uploads a database file, they will be given the opportunity to "map" (match) the columns in the database to your fields in your forms-based design template. eDocBuilder will quickly merge the first few records and provide an instant preview of what the merged results look like. Try the example below.
In addition, the database can be used to dynamically select images in the web to print design template.
---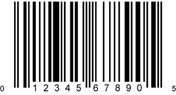 Barcode & QR Code Generation
Data—whether from a data file or hand entered by your customer—can also be used to create barcodes (including QR codes), or used in scripting for more advanced scenarios. Try the example below.
---
Imposition
When eDocBuilder has completed the merge, it can optionally impose the file for you.  The merged file is highly optimized, so the resulting file size is surprisingly small.
.
---
Data Mapping & QR Code Example
The template example below is for a postcard that will be merged with a user supplied database. It highlights some key capabilities:
Merging with a database. eDocBuilder will show the first five records merged to the user.
Dynamically created QR Code. Based on field in the database (PURL field), each postcard will have a different QR Code on the address side (page 2).
Click here to download a sample excel file to test with.

The template example above also shows:
Mixture of variable elements supplied from the excel file, and from the form next to the template.
Image upload and crop (Photo field)
Image picker (Logo field)
Combining of fields. In the letter on the back side of the postcard, the salutation and name will move up or down depending on the length of the message text.