Web to Print Interactive Designer Templates: Page Viewing
Templates using the Aleyant eDocBuilder™ Interactive Designer software display page thumbnails at the bottom of the canvas. The thumbnails are a small, preview of each page in the template. They help show the page you are on in a multi-page design template.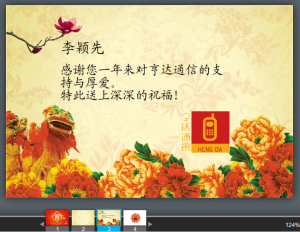 Elegant Page Transitions
With a simple click, the template page the user is viewing slides out of the way while the page they clicked slides into view. The eDocBuilder Interactive Designer template software produces a smooth, elegant, and visually pleasing transition!
Page Thumbnails Are Helpful, Save Time
The user can see what the next page of the design template looks like without needing to click it. Ideal for multiple page design templates, this preview ensures finding the right page is both quick and easy.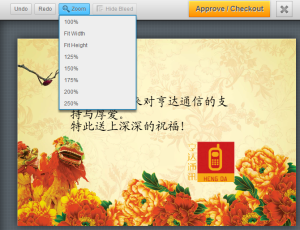 Page Zooming
A simple and quick drop down option from the control bar at the top of the template enables zooming of the template. The user can magnify the template to edit the elements with precision.
From 100% to "Fit Width", templates that use the eDocBuilder Interactive Designer software have just about every option your customer will need to pull the design template closer and make the piece exactly the way they want it. Great for brochure templates, business card templates, poster templates, banner templates, flier templates, greeting card templates, in fact, just about any kind of templates you need.